Essentials For Starting A New Nightclub
What better time to let your entrepreneurial spirit take flight and greet the summer in style than by opening your very own exciting venue filled with entertainment's finest? Our brits can't go a warm weekend without stopping by the pub or dancing the night away and since things are finally looking up after one hell of a year – we're keen to dish out some premium guidance to guide you all the way to opening night.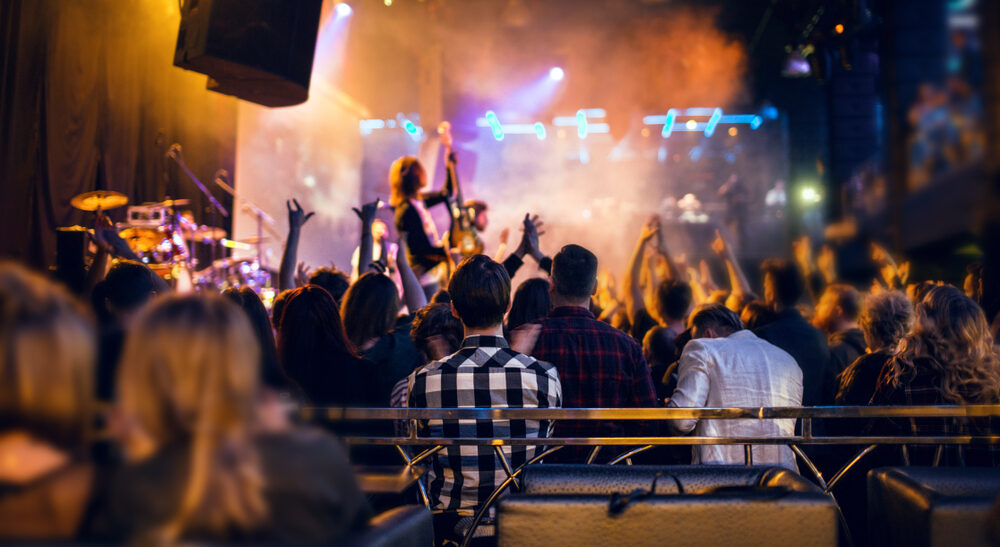 Draw up your Business Plan
To make sure you nail your business essentials, a decked out business plan is a vital prerequisite. Not only will a business plan allow you to put a plan in place to refer to regularly with a roadmap in place, but it'll keep you within budget, on-brand, help you clarify your concept and set out your goals.
A business plan will cover the following:
An action plan to cover the next one to three years

How you're raising finances and the ongoing costs required

Identifying your target audience and what channels you'll use to reach them

The strategy around marketing and promotions

Market and competitor analysis

Financial forecasts

Risk assessments

Location and equipment

Management and personnel structure
Get creative with your concept
Certain things come easy for us, we all have a go-to fantasy name of what our would-be nightclub would be called equipped with a vague concept on how we'd want it to look like. That's a great place to start – but at this point, you'll want to get nitty-gritty with the details! A venue like a nightclub is its music, décor, and even furniture – do you have a vibe in mind? What does that entail? What colour themes and physicalities will help you achieve this and make sure all of these proponents are in sync with one another?
You'll also want to add some logistics to the equation. Have you considered where you want to open the bar? You'll need to scout the area and make sure your vision isn't overlapping with an already popular bar or nightclub down the road. Whether that means being flexible on the concept or casing another location is up to you – your priorities can shift but it's a good idea to note where you're willing to compromise and where you are not.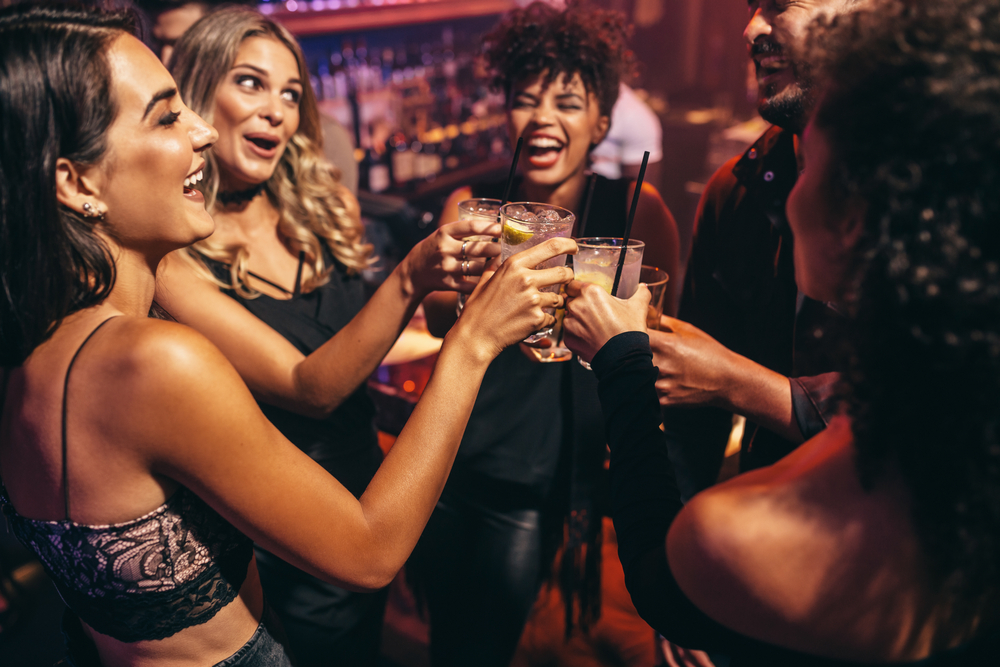 Budget to cover your nightclub & bar essentials
You'll want to consider the significant costs you'll be looking at and decide whether you'll want to open and build a venture from scratch or instead buy an existing nightclub venue with much of the facilities already incorporated. 
This will of course save you a significant amount in costs and you may even find customers, staff and equipment already in place. By buying an already established club venue, you may also be able to access invaluable information on the do's and don'ts as the previous owners will likely have tried and tested a few marketing strategies, gotten a better understanding of the locals and what has worked historically.
Make sure you research the lease payment or the process of buying the property outright, along with staff, stocks and equipment. This will usually be one hell of a list including the basics such as refrigerators, draft beer, soda making equipment, ice machines, glassware, lighting, stocks, music equipment and so on. 
A new club can vary widely depending on the location. A modest neighbourhood could go for around £800,000 including the fixtures, supplies, and equipment. But city-based locations can easily hit tens of millions of pounds to run and maintain.
A taster session
A great way to test whether your concept works in practice is to rent an existing club, with you taking care of the marketing and promotional activities. It's a good idea to rent a club in the area you're eventually looking to set up your own venture to refine your approaches to your identified target audience. You'll be able to test pricing, concepts, music and even food items and see what works.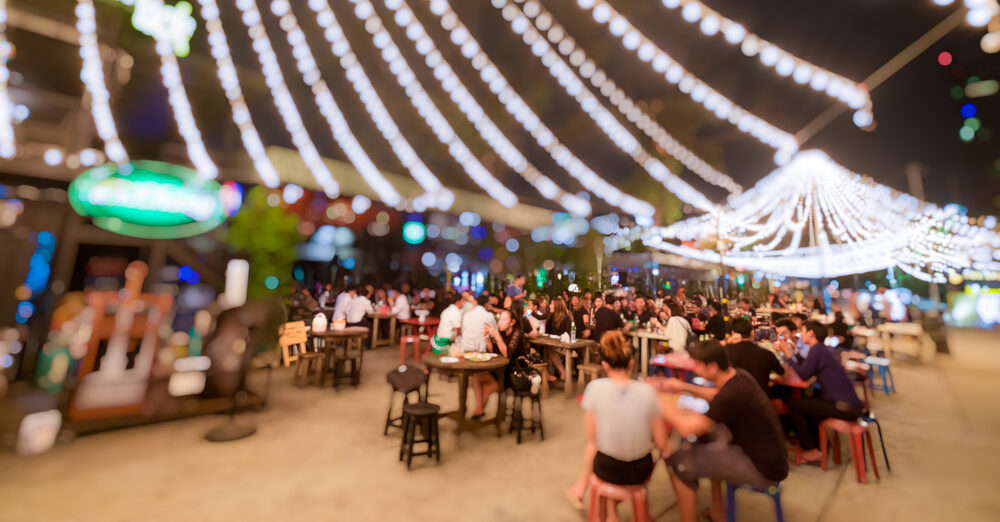 Promoting your nightclub
There is a reason why nightclubs are renowned to hire club promoters to incentivise customers to visit their establishments. Here are a few ways you can promote your opening: 
Engage and promote DJs and live acts

Use social media for promotions and communicate special offers and appearances

Play different types of music on different days to target different types of customers

Offer discounts on food, drinks, entry fees and VIP seating

Show off sporting events on large TVs

Offer discounts to students

Distribute flyers
Bespoke Bar till software 
Opting for the right bar POS software will speed up the workflow from the back-end operations to the very customer-facing services. 
Here are a few features you'll want to keep an eye on when browsing through your POS options:
Tablet-run: Nightclub and bar staff have a huge interest in staying mobile, lightweight and cashless. Whether they're taking orders at the table, checking customers in outside or roaming the dance floor looking for some upselling opportunities – none of this is possible with the old, clunky legacy systems that keep staff confined behind a counter. 
Real-time menu changes – You'll have a lot to gain from the added flexibility of menu changes and makes a key proponent of the long list of bar essentials. The more demand you're seeing in your nightclub or running out of stock, you can temporarily up the price with a few clicks of a button. This means you can respond in real-time to not only stock demands but sales and ensure you're making the most profit possible on any given occasion.
 Table and tab management – These are a hallmark of a bar till software. Staff will be able to manage a number of tables simultaneously and track orders from the comfort of their tablets. 
Stock management capabilities, as well as reporting, are usually standard with any bespoke bar POS software but it's a good idea to make sure they cover and cater to the diversity of your offering.

Table Ordering
Table Ordering platforms, either as a standalone product or most efficiently integrated into your POS will help you fulfil orders without the extra customer/staff touchpoints. This means the entire process other than when the food/drinks are delivered will be done online, digitised and a huge chunk of that will be automated, freeing up staff and forgoing the more labour-expensive tasks. 
Goodeats for example is able to pivot from delivery and collection to accepting table orders to cater to customers as per demand. Any upsell is also communicated on the platform at the click of a button and ensures a smooth ordering experience for customers and staff alike. 
Get going!
So there's your starter list to your comprehensive list of bar essentials, guidance on starting up your nightclub and the logistics to keep an eye out. Good luck!