Improving Customer Satisfaction In The Restaurant Industry – 5 Tips For Businesses
Restaurants may be turning off a significant portion of potential customers by neglecting a key part of their business; customer satisfaction.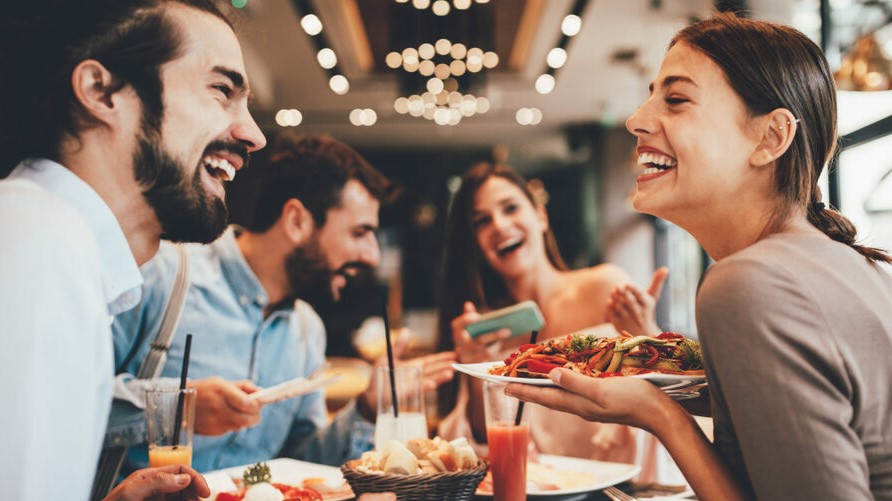 Checking the trustee Tripadvisor page before stopping by a restaurant is quickly becoming the norm. This means that merchants can both motivate or disincentivize customers to stop by as these platforms directly influence customer engagement. In fact, Harvard Business School found that a 1-star increase in the Yelp rating of a restaurant would lead to an increase in revenue to up to 9%. Here are some of the factors that affect customer satisfaction in the restaurant industry:
Order accuracy

Price and value

Service

Friendliness

Speed

Cleanliness
Maximise speed of service
Waiting times can be a big part of the reason why customer satisfaction is subpar and usually the quickest way to get a downvote on reviewing platforms. It's the first touchpoint between your establishment and your customers and first impressions count. 
There are a number of  Point of Sale and Mobile Ordering solutions that enable restaurants to speed up both their back end operations and the service delivered to customers.
Mobile Ordering
In offering customers a mobile ordering platform equipped with table service, restaurants can automate a range of tasks that are often time-expensive and tedious. This includes the likes of double data entry, taking and accepting orders as well as payment processing. Much of the upsell will also be digitised and staff will be able to forgo the lengthy pitch at the table for a more comfortable way for customers to opt-in or out of potential add-ons.
POS Hardware integrations
Hardware integrations such as a Kitchen Display is also a powerful tool used by restaurants and Cafes alike to streamline communication between the kitchen and customer-facing staff to ensure order accuracy while minimising the potential for human error. Restaurant POS systems that integrate with a KDS allow staff to communicate any changes to orders instantly and automatically once entered into the system. The live updates ensure both the kitchen and counter are aware of real-time demand. So whether it's tracking order statuses or communicating last-minute changes, restaurants will be able to work more efficiently and fulfil orders faster than when relying on verbal communication with minimal errors.
Table ordering
As table ordering is mainly for the benefit of the end-users, an intuitive and easy to navigate interface will ensure a smoother order fulfilment process. Offering an image friendly, customisable display for customers to browse through your selection will leave an impression. 
This can also come in handy during waiting times; browsing an online menu will keep your customers busy while browsing dessert options.
Flexible serving
Most restaurant POS systems are cloud-based and run on a hand-held device. Alongside the aesthetic benefit, staff will be able to process orders and payments, identify reservations on the go and check customers in who are waiting outside the establishment with the extra mobility provided. This means your staff can touch base with your new arrivals quicker and implement a first-reservation model more efficiently.
Loyalty
It's not a surprise that customers enjoy good offers and freebies which means any promotions you are able to offer will aid your customer retention. According to Saclà Italia, affordability is one of the top reasons customers eat out on a regular basis.
Restaurant POS systems are often equipped with loyalty features allowing you to communicate promotions via push notifications, a dedicated loyalty app and incentivise customers with a custom points-based loyalty program. You will also be able to save customer information for targeted marketing campaigns with OpenTable finding that 65% of diners include restaurant staff remembering their name as one of the most important parts of their dining experience. 
Hospitality add-ons
There are a number of bespoke hospitality features that will help you up your customer satisfaction, all of which you can offer through a bespoke restaurant POS system: 
Pre-order availability

Table Reservations

Allergy displays

Table and tab management

Easy split and merge of bills
Customer satisfaction in the restaurant industry
As we are quickly moving our experiences online, 40% of all restaurant complaints also take place on social media and review sites. And while customers are more likely to broadcast a bad experience, you'll see the effects of a great customer experience leak into revenue, repeat customers and word of mouth referrals. So introduce a dedicated restaurant POS system to not only speed up service, but introduce hospitality-bespoke solutions and the added automation to minimise any human error as part of your restaurant essentials.