Starting A New Business: A 6 Point Checklist
As we're seeing the back of a lengthy lockdown (hopefully for good), the pandemic meant hitting pause on any greater ambitions for many – including those looking to open their own venture. Of course, starting a business from scratch is a huge endeavour and knowing where to start can seem overwhelming – so what better way for us to lend a helping hand than to draw up our very own "starting a business checklist" to guide you all the way to your big launch?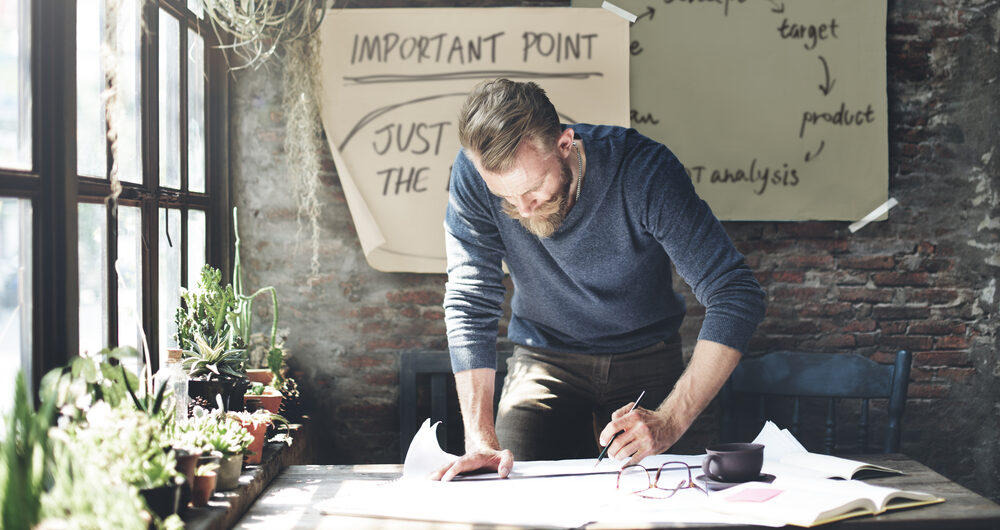 Set a timeline
When setting up a new business in the UK, pre-planning means everything. From specifying timescales and connecting them to your mini-goals and milestones, you'll have an easier time staying on track with a structured programme.
Your plan should cover a minimum of 12 months, offering up as much detail as possible and working in some extra time for errors and unexpected delays – all part of the journey!
Put together a Business Proposal
There's no shortage of the number of tasks you'll need to complete and refine when opening your business. A great way to surmise your plan of actions is by pulling together a business plan. This will cover anything from investors, budgeting and brand concepts to staff hiring, management structure and more – a vital prerequisite before you launch your business. It'll function as your customised checklist to expand on and refine, covering an executive summary, description and market analysis – this can also be used when promoting your business to potential investors.
Financial backing
If you require financing when setting up a new business – which the majority of ventures do, you'll need to ensure you know where it's coming from, how much you'll need and whether it's guaranteed – as well as a few backup options – if the pandemic has taught us anything, it's that the economy can a tank with little notice.
The capital needed to open a venture is often more than people expect. If you consider that your budget will have to account for the venue, equipment, marketing and keep-up, not to mention that it will often take a couple of years for your business to simply break even, you'll want to acquire a sizable budget to cover the expenses necessary.
Investors are therefore key to providing you with the working capital and your fleshed-out business plan will provide further security for those interested in partnering with you; whether that's a bank, private investors or companies. There'll also be several business loans available to you that you can consider.
Your legal admin for starting a business
Your legal business status
You'll need to identify what category your business falls under which will decide how your venture is structured and taxed so research is vital! The most common business start-ups opt for a limited company or sole trader where you'll be responsible for any debts accrued as well as obligations stated. Alternatively, a partnership will allow you to share that responsibility, including profits, risks and costs.
You can read more about alternative legal forms here.
The Companies Registration Office
Once decided, you'll need to register with The Companies Registration Office – as a sole trader it'll be for self-assessment to set up your income tax payments. You can find more information on the process for limited companies, sole traders and partnerships here.
Insurance
In working in the UK, you'll need to purchase Employers' Liability insurance to compensate for costs when an employee gets sick or injured, caused in some way by the work they provide your business.
Accounting
Taking care of your accounts can be a headache, especially if you aren't keen on the type of work involved – many outsource this to an accounting firm but if you're a startup, you can automate this at a fraction of the cost you'd pay a dedicated accountant using a dedicated Point of Sale.
As a rule of thumb, smaller businesses tend to opt for single entry accounting to track transactions, pay bills and make deposits. Double-entry accounting is applicable for larger businesses to record transactions via both debit and credit accounts.
Decide on your branding when setting up your business
Your branding will be a key proponent – and no doubt the most fun aspect of creating your startup. You're probably bursting with ideas but there are several extra considerations to make when coming up with your business name and fine-tuning your branding:
Scout the industry landscape and ensure your name or logo is easily distinguishable from your competitors to avoid confusion on the part of your customers part and protect yourself from possible trademark infringement
Ensure the domain containing your business name is still up for grabs
If the name or branding entails your geographical location, you'll need to undergo a significant brand redesign when scaling internationally – if growing your venture is in the books, make sure you don't pigeonhole yourself in the long run!
Consider a POS to lighten the load
What is an EPOS system you ask? An EPOS is a till run on powerful software dedicated to improving the service and capabilities of most commonly retail and hospitality businesses.
With an iPad EPOS, you can automate a range of processes across your business, adding extra capabilities from the back office such as  reporting, stock management and a range of third party integrations to boosting your front-end operations through speedier service, higher turnaround and providing a better customer experience overall.
This means all of the insight you need on your business performance – be that staff performance and attendance, sales or stock, you'll have access to consolidated reports to all, with the ability to zero in on any data sets you want to have a closer look at. As well as this, with the necessary integrations, you'll be able to get your accounting taken care of, your staff rotas scheduled and tedious and time-expensive tasks completely automated.
Get planning
It's the first step that takes the biggest push, but with our 'starting a business checklist' you'll be able to get over the first hurdle. Make sure you take your time during the planning stages, liaise with experts and scout alternatives to anything and everything you've set up to get the best deal possible. Good luck!