The New Stadium Experience
While Stadiums seem to be at the bottom of a very long list of scheduled reopenings alongside music venues and festivals, fans will eventually return to their long-vacant seats to enjoy sports en masse. The UEFA Euro of 2020 has already seen the return of Wembley Stadium, London's largest and most popular stadium venue to date, initially at limited capacity to now filling its seats to the brim. The remaining stadiums in Ireland may be some ways behind, but will likely follow suit once government regulations ease up. Venue runners meanwhile are looking for ways to prepare for an irregular reopening and put safeguards in place to address current concerns and demands relating to the pandemic. Find out what a Stadium reopening may look like in the coming months below.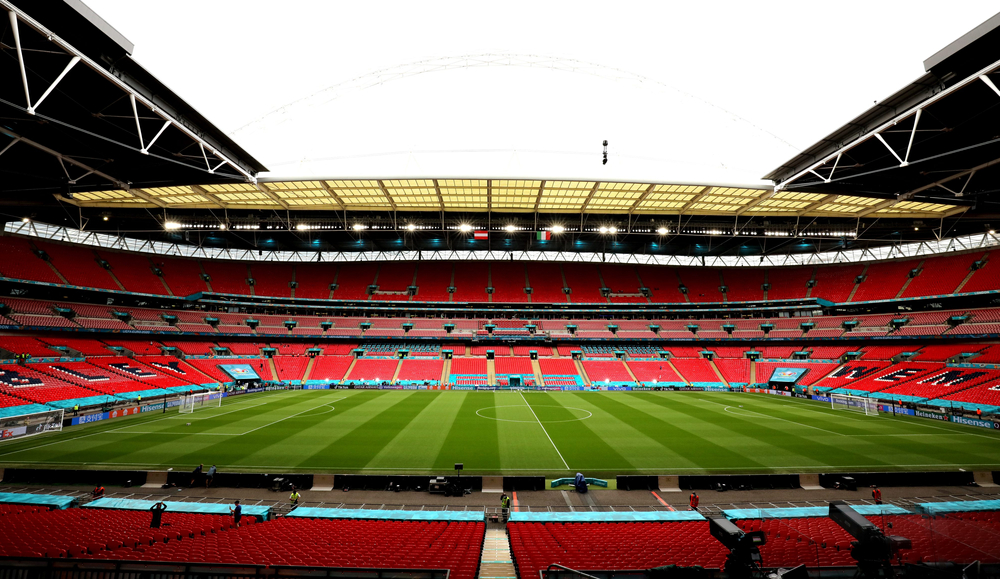 Check-in restrictions
Arrival will look a little different from what we're used to with a little extra time spent queuing up to account for the extra layers of security – not what we want, but something that'll temporarily be the norm.
Stadiums will most likely see spectators arrive and exit in staggered time slots to manage the flow of incomers. All of whom may be required to wear face masks as well undergo temperature checks before allowed entry. With several countries also making vaccinations a mandatory requirement to enter, the UK may follow suit if the reopening continues to be delayed for large-scale venues.
For stadiums, there will be a need for extra staff to navigate the lengthier queues and enforce social distancing amongst the floods of spectators, take temperature checks and manage the added entryways and exits.
Empty seats
Social distancing ultimately means venues can't run at full capacity. To enforce the 1-2 metre rule, many seats will go empty and while the Euros at Wembley have started to fill their stadiums to capacity, it's likely some ways off for the rest of us.
So it's the 'behind closed doors' concessions that stadiums will adopt for the interim until vaccinations are dished out to the majority of the population or when cases start declining organically to levels that allow for some wriggle room.
Of course, stadiums may hold off on opening their doors altogether until these restrictions lift as it may not pay off in the long run; at a two-metre social distancing rule, the stadiums would only be at a 10% capacity – so the profit margins wouldn't look too promising. While there may be ways to expand this through 'bubble seating' i.e. fans of shared households seated together, it won't come close to the kind of turnaround seen when operating at full capacity.
In-seat ordering
Mobile ordering is likely to see a huge spike in adoption to become the norm for large-venue order fulfilment everywhere. From ticking off a socially distanced way to cater to customers and minimising customer-staff interactions to the added benefits of a faster turnaround through sheer automation.
This not only allows customers to pre-order drinks and order on-demand via QR code, but any upsell will be digitised, forgoing the need for the staff elevator pitch, making add-ons as easy as a tap of a button. For managers, this would help oversee the flow of spectators coming up at concession stands through allocated pick-up times and real-time order updates.
Stadium POS
A popular transition that is already underway is the adoption of a dedicated Stadium POS, to introduce the game-changer that is contactless mobile ticketing. Along with minimising contagion by forgoing paper tickets, the level of convenience offered by going cashless is second to none. While queues are the name of the game in spectator sports, an automated system will ensure a smoother and quicker turnaround, minimal staff requirement to oversee the process and managers will even be able to monitor the flow of fans in real-time as guests scan themselves into the stadium.
In fact, one of our very own valued clients Durham County Cricket Club had been looking to delve into the newest of what the POS sphere has to offer after relying on dated till systems for decades. The club wanted to ease the order-taking process for customers and staff alike while speeding up the process across their bars and F&B stations. The powerful solutions offered by Goodtill by SumUp along with the availability of live reporting on stocks, staff performance, customers and sales triggered the leap into cutting-edge POS technology, with Goodtill having deployed 58 till points equipped with SumUp card readers to date.
Things are changing
The stadium sector will see far-reaching technological overhauls to address the existing pressures faced by the hospitality sector as a whole, as well as incorporate some much-needed upgrades to accommodate growing fan expectations. While some changes will no doubt be temporary, many will be here to stay as they prove themselves to be worthwhile investments in speeding and powering up operations across the venue, offering a transformative fan experience.