Top 5 Trends Emerging In The Food Service Industry
Food trends are great, they offer ways to invigorate your offering and boost your marketing, service and engagement in up and coming ways. While some food service industry trends come and go, others are here to stay. Find out what popular tech, strategies and services you can adopt to transform your offering.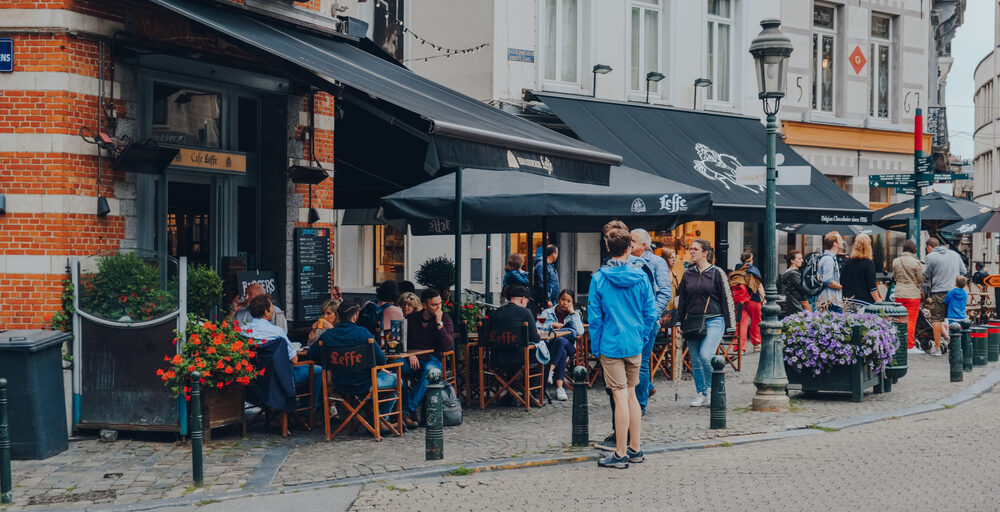 1. It's all about mobile ordering
The pandemic accelerated the adoption of more convenient, frictionless ways of order fulfilment and payment processing, but the convenience brought about for both merchants and customers alike made sure this tech is here to stay. 
Customers are able to order from their home, opt for any upsell with a click of a button and the only point of contact is at delivery or collection. Suitable for hospitality businesses of all shapes and sizes, mobile ordering complete with table service is only gaining traction.
Meanwhile, this particular food service industry trend allows merchants to save money by automating a range of otherwise labour-intensive processes and speed up their turnaround and cut physical queues. This is alongside increasing an order value by up to 20% through digitized upsell, tipping and delivery fees. 
2. Long live dark kitchen restaurants
The pandemic also triggered a spike in a number of movements and innovations and dark kitchen restaurants was a big one. 
Functioning as a pure production factory, dark kitchens whip up food exclusively for delivery and forgo the need for the now seemingly old-fashioned bricks and mortar restaurants and axes the in-dining experience completely.
This lowers running costs by waiving the need for renting or buying seating space for in-dining and also cuts out a large part of the customer service required in fully-fledged in-dining venues, replacing it with third-party delivery platforms which minimise staff required to work the shop floor – in particular serving staff. Such streamlined restaurants therefore greatly reduce overheads and expand their capacity to cater to a more diverse customer base through more diverse means.
3. Growth of plant-based foods
With vegetarianism and veganism on a steady incline, many restaurants and cafes have taken to introducing alternative, meat-free options into their existing menu. Ticking off those suffering from hypersensitivity of select food groups, making conscientious choices and pursuing healthier lifestyles are high up the list for many.
Now fully adopted seasonal happenings such as Veganuary provides restaurants with a great chance to get creative, offer alternative ingredients and be part of the internet hype that seems like it's here to stay.
4. Making conscientious choices
Tapping on the meat-free market, consumers are making more conscientious regarding their packaging too – one of the top restaurants we are seeing today. Whether it's the good old trustee recycled brown paper bag or a percentage of the money donated to good causes at every purchase. 
Fairtrade products and the like are becoming a popular choice among consumers and cruelty-free options may go a long way in marketability and creating positive brand associations for your business.
5. Going Al Fresco
Al fresco – outdoor dining is a popular dining option in the warmer season, making use of a temperate climate and celebrates a casual, party-like- atmosphere, providing refined tablescapes with a focus on comfort in seating and surroundings and ranks highly as a top restaurant trend.
Al fresco dining increases serving capacity and is part of a booming industry in city centres and tourist spots in the UK, whether the extension happens on the rooftop, patio, garden or sidewalk. Offering outdoor seating can incentivize customers to stop by cafes, pubs and restaurants during the warmer seasons and becomes a popular dining option throughout the year. 
Food service industry trends are aplenty! 
With so many options available for restaurants, cafes and pubs to explore, you can continue to scale and improve your service, from mobile ordering platforms to providing conscientious food choices to consumers – offer more.